FOSC organised our 2nd whole school replay on Saturday 15th May, and we had a fantastic day once again.   We are always blown away by the commitment and determination our children bring to make this event so special.
I am filled with pride again at the amazing community spirit we have at St Catherine's. The children try so hard and mums, dads, grandparents, and the staff who are always there supporting and encouraging all of us make this event so much more special.
An enormous Thank you Laura, Lorna, Lilly, & Paul for being part of the relay crew pulling it off again.  You are all amazing at what you do. Our Dream Relay Team.
A huge thanks also to our teachers, giving up their time on a Saturday, Mrs Leslie, Mrs Fitts (who was only meant to be there for the start ), Miss Bull , Miss Ruddock and Miss Irons for staying with the relay all day and cheering the children, parents and Lorna along throughout.
Our final total raised was over £2500 – an incredible amount of money , taking us ever closer to be able to help the school buy a new minibus.
Another super fun event organised by Laura Adams, Laura has such a passion for the relay and did an incredible job again.
I love to think of our events as a community effort to come together and have some fun , it's not just about raising money . Everyone is always welcome and we do have lots of fun – I'm sure the good people of Ware witnessed that.
Thank you everyone for being part of it.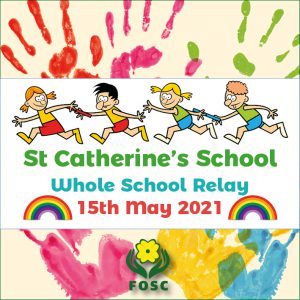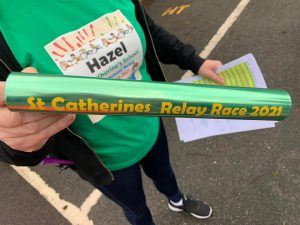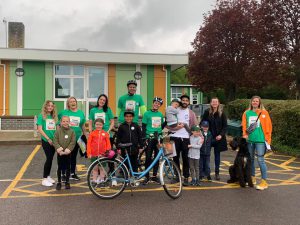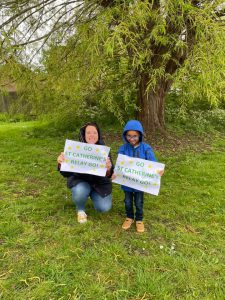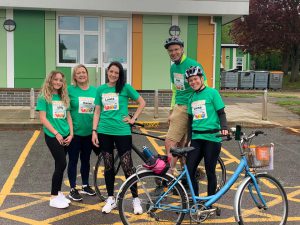 Our aim for this school year is to help raise money for a new school minibus.
With the money we raised last year we were able to purchase 60 brand new Chromebooks for the children which arrived in school in the Autumn.  This is an amazing achievement in the circumstances so thank you all so much for helping us reach this goal.
St Catherine's isn't just a building that we learn in, but a fantastic community of children and parents who can come together to create an event to be proud of. What a fantastic thing to have fun and to help the Friends of St Catherine's to continue our fundraising in these difficult times.
Thank you so much.