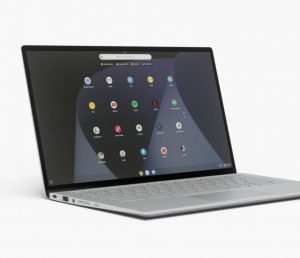 In this school year we are hoping to purchase 60 new Chromebooks for the school, which will be matched by the school purchasing 30 further Chromebooks, allowing the children to have access to 90 computers for lessons in classrooms by the summer term.
Through lots of hard work in the previous months, we already have £6000 allocated for this request, but still need to raise a further £6000.
We know many parents would like to be able to help us with our events and fundraising but sometimes there just aren't enough hours in the day.  At our AGM one of our parents suggested the idea of parents simply being able to donate.  This was a new idea and one that we are open to trying so….
If you would like to donate to help us reach our target that would be fantastic.
At the top of the screen you can see a button that says DONATE FOR CHROMEBOOKS – simply click this link and donate what you would like to.
All donations are much appreciated and gratefully received.